The Tesco Clubcard and Pay+ apps are soon to be scrapped. Fear not my savvy money-saving friends, for Tesco, has already launched their replacement app and it's awesome. Below we'll explain everything you need to know about the new updated Tesco Grocery & Clubcard App.
What is the Tesco Grocery & Clubcard App?
Launched a few years back, the Tesco Grocery & Clubcard App has some familiar features that are consistent with both the Tesco Pay+ and Clubcard apps, however, it has been considerably overhauled to provide additional features that many customers will surely love.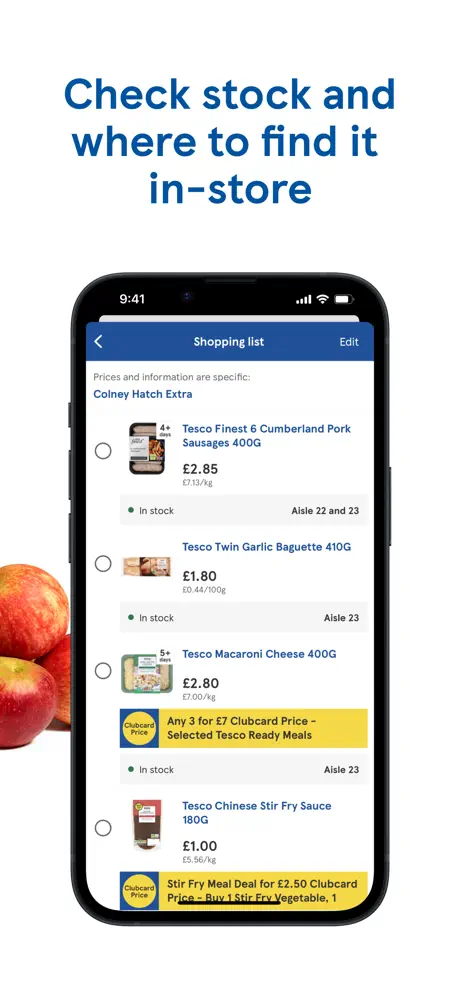 Below is an outline of the key features of the Tesco Grocery & Clubcard App.
Shop online anytime, anywhere
The Tesco app allows you to start, finish and check out your Tesco order all within the app. Do your shopping on the train? That's fine! Doing your shopping on the sofa? Yep, no problem at all. Doing your shopping on the toilet at work? Not completely fine, but you can still do it. Boom!
Never miss a deal
All the Tesco Clubcard deals and prices are shown within the app. You can see them on the home screen and if you are trying to save on your budget, then these can be the basis of your meal-prep.
If you're interested in what's happening with the Tesco Gin offers or Tesco Whisky offers check out these articles as we update the offers as quickly as Tesco does.
Rewards Partners
With over 100 partners Tesco has teamed up with selected businesses to offer you, family fun days, meals out or gym memberships. You can even get flights with Virgin Atlantic to family days out at Thorpe Park Resort.
If you use your Clubcard vouchers to pay for them, you can get up to 3x the value to spend.
Get your shopping how, when and where you want it
Select your preferred delivery method from right within the Tesco Grocery & Clubcard App: Home Delivery, Click+Collect, or Whoosh* 60-minute delivery.
Change your order when it suits you
You have right up until 11:45 pm on the day before your order collection or delivery to make changes to your order. This way if you forget something or if you need to add or remove items from your order, you can do so quickly and easily.
Get handy order updates
Ever started a Tesco shop online with one or two items just to reserve a delivery slot? Only to promptly forget about it and then remember when the Tesco delivery driver arrives with a singular pack of Jaffa Cakes? Yes, this was me and I regret nothing. Thankfully, with the new Tesco Grocery & Clubcard App, when you allow push notifications, the app will remind you when your order is due and notify you of how long you have to make changes to your order.
Make a list with live stock info
With the Tesco Stock Check function within the app, you can now check if the products you need are available in your local store before you leave home.
Build your basket straight from your favourites
When you make purchases within the app, Tesco will save your favourites, usual purchases and previous orders to make shopping even quicker. I've also found that Tesco will tailor some of their promos and discounts based on your purchase history. So why not help them out and give them the info they need to reward you more effectively?
Pay within the app
You can now pay for your shopping up to a value of £250 directly within the app using the debit and credit cards saved in your phone's wallet.
What is happening to the current Tesco Clubcard and Pay+ apps?
These apps are currently available for use at the minute, however, Tesco will be retiring them very soon. To ensure you can keep collecting your Clubcard points and enjoy all the new features that are available, Tesco recommends that you sign up for the new app as soon as possible.
Both the Clubcard and Pay+ apps have already been removed from their respective stores, so all new users will only be able to download and use the Tesco Grocery & Clubcard App.
Moving from your current Clubcard app to the Tesco Grocery & Clubcard app is super easy. You don't need to sign up again. Simply press 'Download or open the app' in the app banner and your app account will be automatically moved over. You'll be able to use your Clubcard as normal, straightaway.
Where can I download the Tesco Grocery & Clubcard App?
The Tesco Grocery & Clubcard App is available for both Android and Apple mobile devices. You can find the apps both on the Play Store and on the Apple Store. Download links are noted below.
Download the Tesco Grocery & Clubcard App for Android devices – https://play.google.com/store/apps/details?id=com.tesco.grocery.view&hl=en&gl=US
Download the Tesco Grocery & Clubcard App for Apple devices – https://apps.apple.com/in/app/tesco-clubcard/id351841850
Frequently asked questions
How do I sign in to the app?
If you're already a Clubcard member, you can sign in using your account details and your Clubcard number. You'll then need to verify your account. If you've added a mobile phone number to your account details, you can do this via a one-time password which we'll text to you. Otherwise, we'll ask you to enter 4 digits of your Clubcard number.
Will I lose my Clubcard Plus coupons?
No, if you're a Clubcard Plus subscriber, all your Clubcard Plus coupons will be available in the Tesco Grocery & Clubcard app. This includes the 10% off two big shops coupons.
Final thoughts
The Tesco Grocery & Clubcard App has had a significant update for its return as the primary Tesco app and the features it now sports, make it a rival to any of the other supermarkets, including the Asda Rewards App and the Sainsbury's Nectar App. Downloading the Tesco Grocery & Clubcard App on your chosen platform is easy and it will ensure you continue to get your Clubcard points and rewards.