About this site
Foundered is a personal finance site focused on living a healthier, happier and more financially secure life. I created this website to build my own community in early-retirement and to help others achieve the freedom that financial independence brings.
The foundered website motto
It's nice to be important but it's more important to be nice
What does foundered mean?
In Ireland we have the saying foundered which means: Really Cold.
"If you go out there, you'll be foundered."
This has some meaning to me as I love skiing and live in the semi-eternal winter state, that is Northern Ireland.
There's also a slight double-entendre where I was the founder of the business that enabled me to achieve financial independence and this site of course.

Hey there, I'm Connor, founder and creator of this site. Please feel free to connect with me on any of my socials. I'd be delighted to hear from you.
Some other things about me​
I'm married over 15 years
Father to 1 incredible little girl
Started a business aged 26 with less than £1,000 saved
Exited my business successfully in 2020
Paid off my mortgage aged 30
Became financially free mid 30s
Retired aged 40
Keen skier and winter sports fan
Would maybe like to be a ski instructor some day
Huge techno and house music nerd
Aspiring music producer
Not afraid to make mistakes
Avid reader of fiction and non-fiction
Was the Coca-Cola polar bear
Focused on continuous improvement across all areas of my life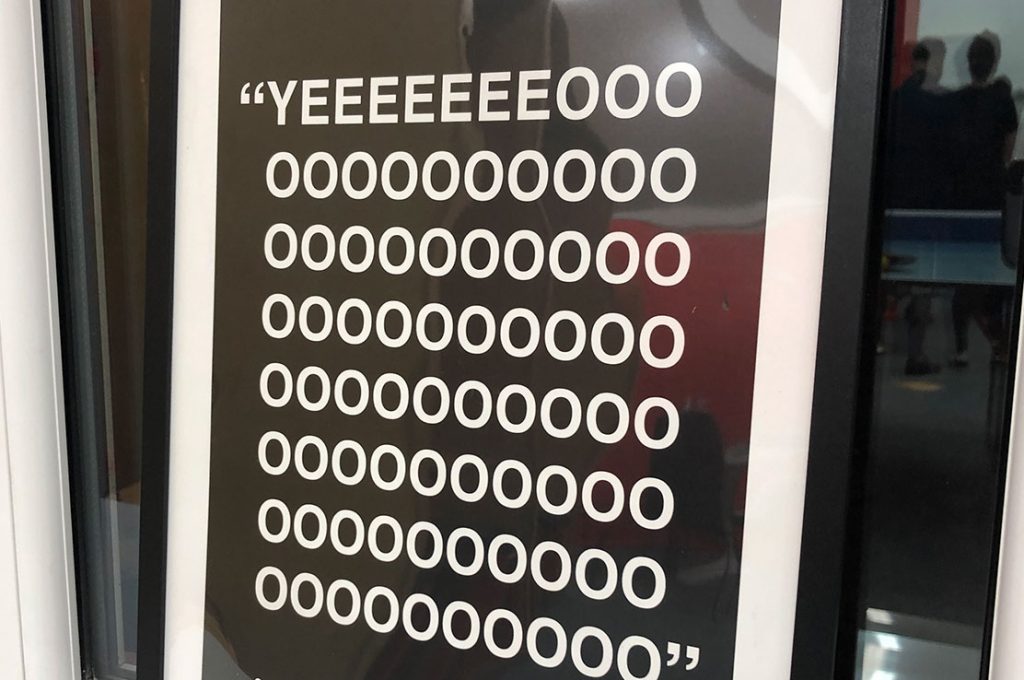 Yeooooow!
First things first. We're covering some serious topics here, but let's not take this too seriously. No one gets out alive after all. 
I'm Connor, early retiree (age 40). I get to choose how and where I spend my days and it's life-changing. I highly recommend it. 
It wasn't always this way though. In the past, I worked 60+ hours a week, set up a number of businesses in different markets, managed upwards of 40 in my team and built a successful small business helping other businesses across the country. Rewarding? Yes. Exhausting? Absolutely!
I've learnt a lot and made plenty of mistakes I hope to share with you. I'm also a complete nerd when it comes to UK personal finance and have been focused on this since 2013.
Financial Independence has a sizeable following worldwide but is a relatively new concept here in the UK. With a predominantly US-centric focus, many of the opportunities, discussions and investments noted elsewhere are either different or completely unavailable to us. As someone who has achieved financial independence here in the UK, I hope to bring this experience and learning to those looking to make positive changes to their own lives.
I like to think I understand building businesses and brands, having worked with well over 1000 clients in the past 2 decades. Many of these business owners and entrepreneurs count their business as their pension. While this may be true for a few, many have built businesses they cannot leave for many reasons: processes, structure, brand or most commonly, they are financially bound to the income it provides.
A startling majority have no provision for their retirement or an understanding of how to set financial stability in their personal lives. Through content on this blog and the discussion it promotes, I hope to change that, one person at a time.
My goal for the blog is to present topics and discussions to aid action for those who want to become financially secure. There will be a focus on business and entrepreneurship as this is a familiar topic. I hope to help other business owners successfully build their wealth over time and profitably exit their business at a time of their choosing.
If you're feeling sociable, please feel free to connect with me on Twitter. Alternatively if you want to chat about a business collaboration or project, I can be reached on email – business [at] foundered [dot] co [dot] uk
PS: Subscribe to my newsletter below to get my all my content emailed to you automatically. It's 100% free and there'll be some great knowledge shared.
Thanks for stopping by my profile!
I help professionals and entrepreneurs secure their futures through real-world financial planning and straight-talking business advice.
And I do it for FREE (mostly)!
From 2009 – 2022, I started, built and successfully exited a business that helped thousands of business owners and entrepreneurs to grow their respective companies.
We supported every business function through commercially driven design and print. This delivered meaningful change and profitable growth.
Working with many ambitious and knowledgeable entrepreneurs I learned a lot. Running my own company, I've learned even more.
Make no mistake. I've faced many challenges and I've failed more times than I care to share. I learned from these considerably.
No one has all the answers, but I'm always willing to learn and help make considered decisions with you, for you or your business.
In 2022 I retired aged 40. I did so by spending less, earning more and putting my money to work for me.
It wasn't easy, but I shortened a 40-year working life into less than 20.
It was 100% worth the effort!
In business and finance, there is a process to achieving success. And I share these steps freely here on foundered. and on my Foundered Money Youtube channel.
These platforms are my retirement project. I'm teaching myself new skills and constantly learning.
Helping people navigate life and business has been incredibly rewarding.
Full disclosure: Being retired, doesn't mean you can't earn money. It means you have the freedom in choosing not to.
I cover many broad topics for free on my site and on Youtube. I will always direct your there first if applicable.
However, if you're looking for specific business support or answers to tailored personal financial questions, I offer a very limited number of private and personalised coaching services each month.
Make no mistake, I will not waste your time or money. I only work with people and businesses I can truly help, providing value well in excess of what you pay.
So…..if that sounds like you, please feel free to get in touch.
If you're trying to sell me something, please don't be offended when I ask "what's in it for me?" or I turn down your request for a coffee and a "chat". I've worked very hard, to not have to work hard now and I value my time the most.
Cheers
Connor