The Asda rewards app is the only official loyalty scheme for the general public to make savings at the Asda supermarket chain. It is available on both Android and Apple-based smartphones and can be used in any of its 633 stores across the UK and for your online purchases at adsa.com.
Below we're going to deep dive into the Asda rewards app to find out how you can save money on your shopping, maximise Asda grocery offers and earn 'pounds, not points'.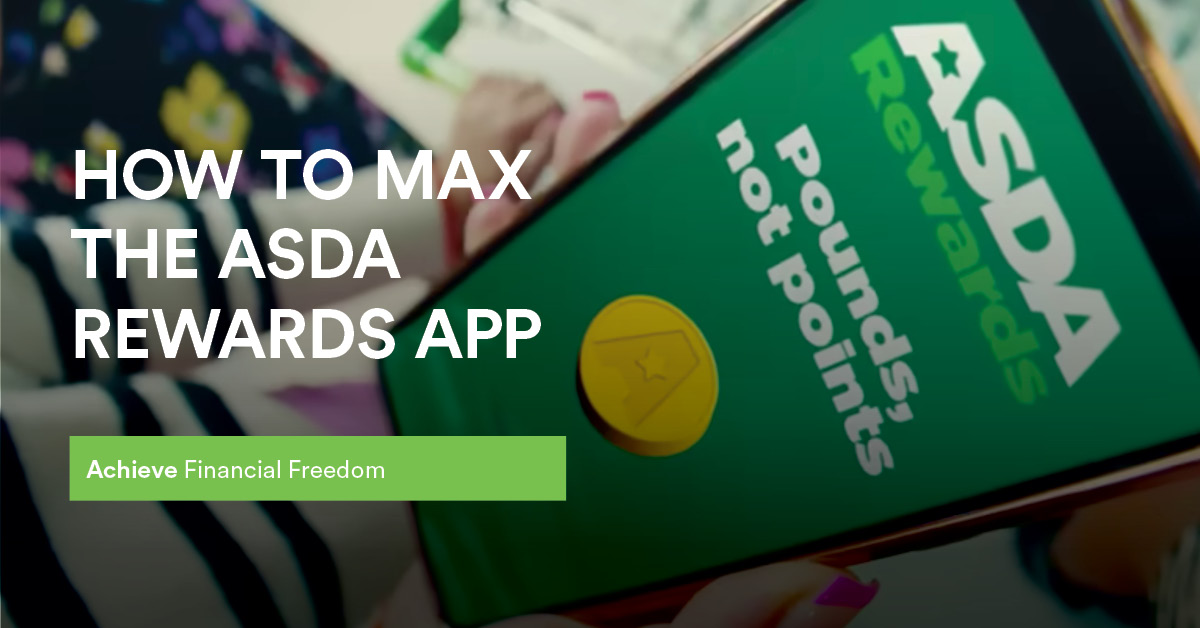 What is the Asda rewards app?
Launched in August 2022, but trialled over the previous 12 months, the Asda rewards app is already used by over 1 million customers nationwide. It has gained incredible popularity, as customers earn pounds to spend in-store and online when they make purchases at Asda. In the first year of trialling the Asda rewards app, customers had amassed over £4 million pounds in their Cashpots.
How do I earn Asda rewards?
When using the Asda Rewards app, customers can earn cash bonuses every time they shop. They do this by scanning their app BEFORE checking out. There are 2 main ways to earn Asda Rewards.
Completing in-app missions
No this isn't a GTA-style mission, but throughout the year Asda will launch "missions" that on purchasing items, customers will earn rewards. For example one of the "missions" we've seen so far has been focused around "Back to School" where customers receive £5 into their Cashpots when they spend £25 on George school uniform. Another mission is a Fruit and Veg Bonus. If you buy any 10 fruit and veg products will earn £1.50 for the Cashpot.
Missions will require you to shop a certain number of times, buy a specific quantity or spend a certain amount on qualifying products. When you complete a Mission, you'll earn a specified amount and this will be deposited into your Cashpot.
Missions are always displayed within the Asda Rewards app in the Earn section. Each Mission will state what you need to do and the closing date by which it must be completed to achieve the reward.
Remember, each Mission is different so always check the details carefully.
To earn the Asda Rewards when shopping, just scan your app at the till and a big computer somewhere will record your qualifying purchases. beep boop boop. Done. Money goes into your app.
Buying 'Star Products' which are highlighted throughout the store
At any time there are over 400 'Star Products' available across Asda's own brand and other branded lines. By purchasing these products customers will receive 10% back into their Cashpot.
Each Star Product will have its own Cashpot value. This will be clearly displayed in the app and on signage in the store. It will be 10% of the price paid for the product on that particular transaction. The app will give guidance on the Cashpot you will receive as a reward.
New Star Products will appear on a regularly, and each product offer is only available for a limited time. The availability period is shown in the details of the offer.
Want to achieve financial independence?
You could spend the next 13 years learning about personal finance and putting your knowledge into action. Or you could take my FREE 10 day mini course and weekly emails. I'll show you exactly how to become financially independent. My only question is, whats stopping you?
It's important to note that you need to scan your app before you complete your purchase. Asda's terms and conditions are clear they will not backdate any money into your Cashpot for missed transactions.
How do I use the Asda Rewards Cashpot?
Asda 'Pounds, not points'
When you have accumulated money in your app's Cashpot, you can redeem this by going into the app and creating a voucher. The voucher can then be scanned for use on any purchase in-store or online. The cash value will be automatically removed from your bill at checkout.
How to maximise the Asda rewards app
Boost vouchers
In addition to the missions and money-off vouchers, Asda often adds boost vouchers within the app. These vouchers can help you increase the value of your Cashpot on qualifying purchases. there is no public schedule for boost vouchers, but we understand this will be based on your purchase history and key sales campaigns for the supermarket. Remember that Asda boost vouchers are best used on products you buy normally.
Star products and superstar products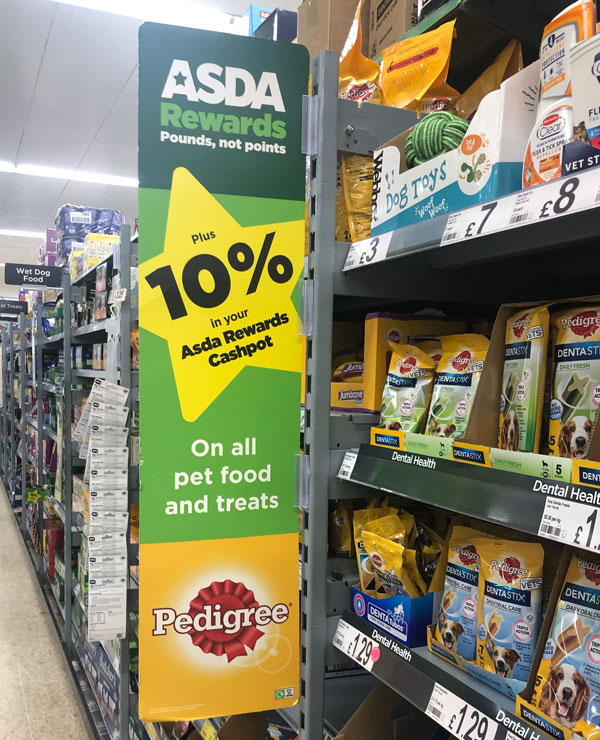 Star products give you 10% back on every product purchased. This is on top of the 10% future discount you receive from the total of your current bill.
Superstar products give you even more. Keep an eye on the app or look in-store for marketing items. You'll easily spot the discounts for products that offer greater cashback and plan these into your shop.
What are the benefits of using the app?
If you're shopping in Asda and you're offered 10% "Free Money" back on every purchase, money that can be used for future spending, then it's an absolute no-brainer for you to use the Asda Rewards app. It's unobtrusive and the only thing you need to do is to scan your app before you complete your purchase.
The app is a great way to keep an eye on products you purchase regularly. When they go on offer or add additional value to your cashpot, it could be a good time to load up on these and maximise your cashpot value.
Saving up for Christmas or other occasions
You will have 6 months, from the point of earning, to spend your Asda Pounds. Unused Asda Pounds will be removed at the end of the month, 6 months after earning. We've spoken to users of the Asda Rewards app who use the app all year and build up their Cashpot for occasions such as Christmas or Summer parties.
Once you transfer the cash to a voucher, you must use your vouchers before the stated expiry date. In most cases, this is 30 days, but may vary on promotional spending boosts.
Whatever way you use the app, always ensure that you are only buying products you normally would and not because there's a bonus for it. Otherwise, the savings could disappear quickly.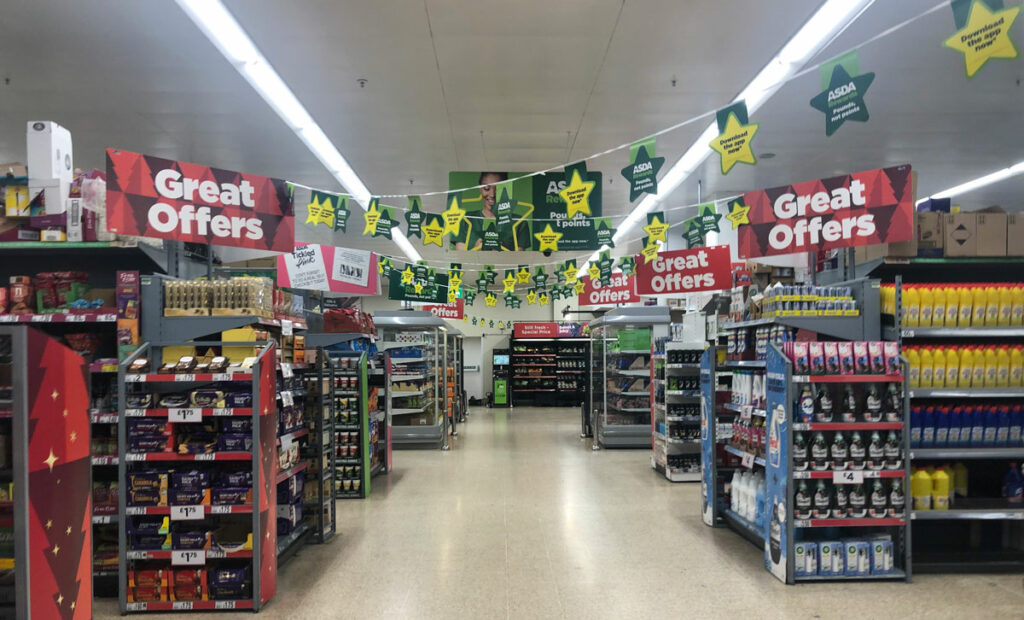 How do you join?
To join the Asda Rewards app, you need to download the app onto your relevant smartphone. Once you sign up there for the first time you can use your app instantly to start saving.
Download the Asda rewards app here
Asda Rewards App – Android – https://play.google.com/store/apps/details?id=com.asda.rewards&hl=en_GB&gl=US
Asda Rewards App – iOS – https://apps.apple.com/gb/app/asda-rewards/id1578902078
Frequently asked questions
I forgot to scan my app, can I scan my receipt and get my Cashpot updated?
Unfortunately, Asda do not backdate any missed scans. You must scan your card before purchases are made to obtain Asda Rewards on that shop. Please remember to scan every time to gain your Asda Rewards and fill up your Asda Rewards Cashpot.
What is the Asda cashpot app?
The Asda cashpot app is a loyalty scheme for customers who want to earn pounds, not points for shopping at Asda. These pounds can be used to reduce the cost of your shop at Asda in-store or online. It is also known as the Asda Rewards App.
Does this affect other Asda offers?
For the most part no. For example, the Asda Movie Deal would still be valid and you should be able to use both together to maximise your savings.
It is unclear if you can use the Blue Light Card discount in conjunction with the Asda reward App.
Though the terms and conditions read, the Blue Light Card discount cannot be used in conjunction with an Asda Colleague Discount Card, or Asda Friends & Family Discount.
It would seem unlikely you would get a double discount.
How does the Asda rewards app benefit Asda?
The Asda rewards app aims to tie you to using only their supermarket for your groceries and other valid purchases. As you benefit from continued shopping at Asda via the 'pounds, not points' earned, they aim to make you not consider the cost of your purchases at other supermarkets. All supermarkets do this, not just Asda.
Always check the cost of your shopping at each of the main supermarkets. This way you can make an informed decision on the true cost when you know all the prices taking discounts into consideration.
Savings always depends on what items you buy, how much extra time it costs/saves you going to the different supermarkets and how much you value your time.
What about the other supermarket apps?
Tesco has recently relaunched the Tesco Grocery & Clubcard App and removed their Tesco Clubcard and Tesco Pay+ apps. The Tesco Grocery & Clubcard App is incredibly popular and provides full ability to start and complete orders via your phone.
More recently, Sainsbury's has overhauled their loyalty programme and has launched their Nectar Prices with savings of over 50% across a range of products.
Recap
If you're spending money on purchases at Asda it absolutely makes sense to download and use the Asda Rewards app. Using the app in-store will give you all the information you need to maximise your cashback and remember to use your cash within 6 months, before it disappears.
If you are already a member of the Blue Light Card you can save 10% on qualifying Asda purchases in-store and online. This has been extended until 31st December 2022.
More from Asda: Check out the awesome Asda Movie Meal Deals
Asda reward app not working? Here's how to fix it
Generally speaking, there are a few reasons why the Asda reward app could stop working. None of them is a serious issue, but when you're at the till ready to scan your app to confirm your purchases, this can be quite frustrating. We'll look at the causes of the "Asda reward app not working" to further understand what these issues could be and how best to fix them.
What causes the Asda Reward app to stop working?
Before you do anything else, switch your phone off and then on again. This is the simplest solution and more often than not, a power cycle is all that takes to get your Asda reward app working again. If that fails to fix the issue then move on below.
Your internet not working
The Asda reward app needs updating
1. Your internet is not working or you have run out of data
The most common issue relating to the Asda rewards app not working is the lack of internet. This can be because of network issues when you are in-store or because you have run out of data on your mobile plan. Open up a website on your browser to check if your internet is working. Say bbc.co.uk for example and if this page doesn't load then it may be an internet issue. If it does load, then proceed to the next step.
If your Asda store has wifi, then you may be able to connect to it so that you can complete the transaction with the app online.
2. The Asda reward app needs updating
Sometimes when versions of the software are updated between your phone and its apps, this cause incompatibilities. Check you have the latest version of the software on your phone. Both the Asda Rewards app and your phones operating system; if not, update them.
Once you have updated your software, check again and see if you can now open the Asda Rewards app.
It is important that you get your app working before you complete your transaction. Asda will not retrospectively look back at your purchases and honour any pounds that should be added to your Asda Rewards app.