September is almost gone and by this stage, many of us are starting to think about the cold weather. It's time to prepare your home for winter and hopefully save a little bit of money by doing so.
And it is often cheaper, quicker and often easier to preemptively prepare your home for the cold snap. Not only that, it is one of the best ways to save money on electricity or heating bills. And given the crazy weather we've had this year already, you can almost guarantee that there'll be snow, ice and storms threatening our homes in the coming months.
Yet so many of us leave preparing our homes for winter until it's too late. But if you act now before the temperatures plummet (maybe that's too late) and the more extreme weather starts to take its toll, you can be in the best possible position to weather the stormy season.
What are my top tips to prepare your home for winter?
1. Invest in your insulation
When was the last time you checked the guidelines for insulation in your walls or in the roof space? I've been in my home for 17 years and only in the past few weeks in preparation for this article, did I decide to check the level of insulation in my roof space against the current recommended guidelines. And I'm shocked that we're about 150mm short of the recommended 270mm recommended level.
A quarter of heat is lost through the roof in an uninsulated home. Insulating your loft, attic or flat roof is an effective way to reduce heat loss and reduce your heating bills. Without insulation in your home, you're burning money. Literally. And while the level of insulation we have is reducing the heat loss somewhat, we're throwing hundreds of pounds away each year through heat loss.
I've been researching where to buy insulation in Northern Ireland, and I'll be topping up my insulation with a local company called MacBlair. The quality and pricing look good and they've been incredibly helpful in picking the right insulation for our home as well as the amount of insulation needed. What I have found with B&Q is that they go out of stock pretty quickly and using a building merchant such as MacBlair, means I get all that I need in one go.
2. Clear your gutters and drains of debris
Throughout Autumn leaves come off our trees and moss off our roof. Just like we hope our gutters will do their job collecting rainwater, they often get clogged with debris. Clearing your gutters of any rubbish or leaves prevents a build-up in the pipes that could trap water. In the colder and wetter months, this could flood or turn into ice collapsing under its own weight.
If you're afraid of heights many window cleaners offer this service, but I have contracted this out to https://www.instagram.com/mc_property_maintenance/ who do a lot of maintenance work for me. If you're in Northern Ireland, I can highly recommend them.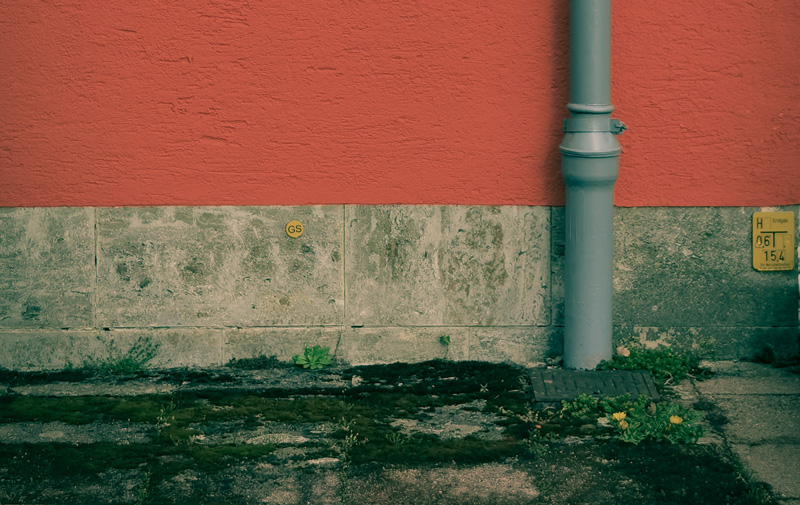 prepare your home for winter by
clearing gutters and drains of debris
3. Get your chimney swept
General advice is that your chimneys and other devices in which fires are started need to be inspected at least once a year. Soot deposits can build up and these can affect the efficiency of your fire as well as being a fire hazard. During the past year, damage could have happened or items have fallen into your chimney. Before you light it for the first time this winter, is the perfect time to get it inspected and cleaned.
And for those of you with gas fireplaces, yes your chimneys should still be swept, although on a much less frequent basis
4. Bleed your radiators
When your radiators see little use in the summer months, you may find that there is air in the system.
This trapped air stops warm water from circulating around your radiator. As a result, this can make the radiator cold at the top, but warm at the bottom.
For the majority of home heating systems, you can let the air out of your radiators yourself. This is known as "bleeding" them. But when you get your boiler serviced, the engineer who services it can help with this if you are unsure how to do so.
Air in the system means your central heating system won't work as efficiently as it could and it will take longer and more energy to warm up your room.
5. Service your boiler
It's the coldest night of the year and you're settling down to watch another series on Netflix. Just as you click play, you feel a chill come over you. No, it wasn't a ghost but the sudden realisation that your boiler isn't working and the house feels cold. It's getting colder by the minute. There's no hot water for a shower in the morning and
6. Insulate your pipes
NI Water launches its winter campaign around December each year and for as long as I can remember, the focus is always on the potential of pipes freezing during cold snaps. If your pipes freeze, they could burst. And if you've never experienced this, trust me, it's one of the most serious and potentially most expensive household issues you can face.
During the winter months, make sure your home always remains above freezing and a general rule of thumb is to keep the property temperature above 5°C, even when you're not at home to ensure the pipes don't freeze.
7. Draught-proof doors and windows
One of the main areas of heat loss in any home is through in-efficient windows and doors. You don't have to run out and triple-glaze your house, but check that your windows and doors close tightly and that there are no gaps in the frames or at the seals. If there are, look for options to seal these or reduce draughts.
In fact, there are hundreds of thousands of draught excluders on the market for almost any need. These are often incredibly cost-effective ways to seal up your home for winter. Below is an incredibly inexpensive foam draught excluder that we put around doors a few years back. It's easy to apply and the roll will do a number of doors and windows.
8. Fix any roof repairs now
When was the last time you checked your roof? Chances are that unless you've had a previous issue, you've given little attention to it. Yet, a roofing emergency can be one of the most costly home repairs. Get your home inspected by a professional to ensure that you have no loose tiles or slates and that the flashing hasn't come loose.
9. Double-check your insurance policy
Preparing your home for winter is as much about planning as it is about doing actual activities in and around your home. One important consideration is that you have adequate insurance should you need it. Having cover for accidental damage or damage from fire or flood is wise, as is insuring your home from theft. But then knowing who to call is key because if you need to make a claim, there's a reason for it and unsurprisingly, it'll likely be an emergency situation.
10. Locate your stop-cock
Credit to Gareth from MC Property Maintenance for this tip. In a home, there are few emergencies that can cause more damage than water. And yet many of us would struggle to know where the water shut off / stopcock is in our homes. Top tip: Check under your kitchen sink first. Being able to turn off your stopcock and stop the water flow in your home will mitigate any further damage if your pipes burst for example.
11. Book a Heat Loss Survey
Even with all of the measures noted put in place, many homes will still experience high energy bills or unexplained cold areas in their homes. A heat loss survey performs a thermal imaging scan of your property to identify areas such as heat loss, air leakage, and moisture intrusion. While it may cost a few hundred pounds to undertake, it removes all of the questions around heat loss in your home in an unobtrusive and efficient way.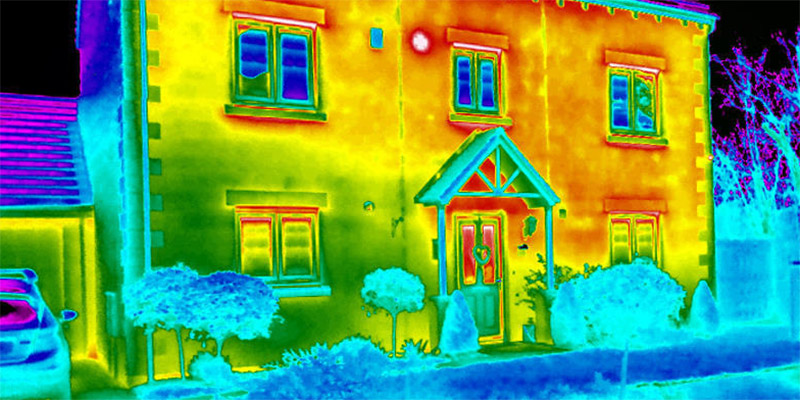 Update: Is there any funding available in Northern Ireland
Northern Ireland Sustainable Energy Programme
After posting a link to this article on Instagram, one reader reached out to let me know about the Northern Ireland Sustainable Energy Programme (NISEP).
Households across Northern Ireland can benefit from the NISEP with funding being used for such energy efficiency schemes:
Boiler upgrade
LED light bulbs
Hot water tank jacket
Water widget
Remote smart heating controls
Radiator panels
Draught proofing
The majority of the funding (80%) has been targeted at vulnerable customers. However, some of the schemes' activities can benefit anyone at any income level.
For domestic properties, the Northern Ireland Sustainable Energy Programme is split into priority (those on lower incomes) and non-priority (those who do not qualify under the priority criteria).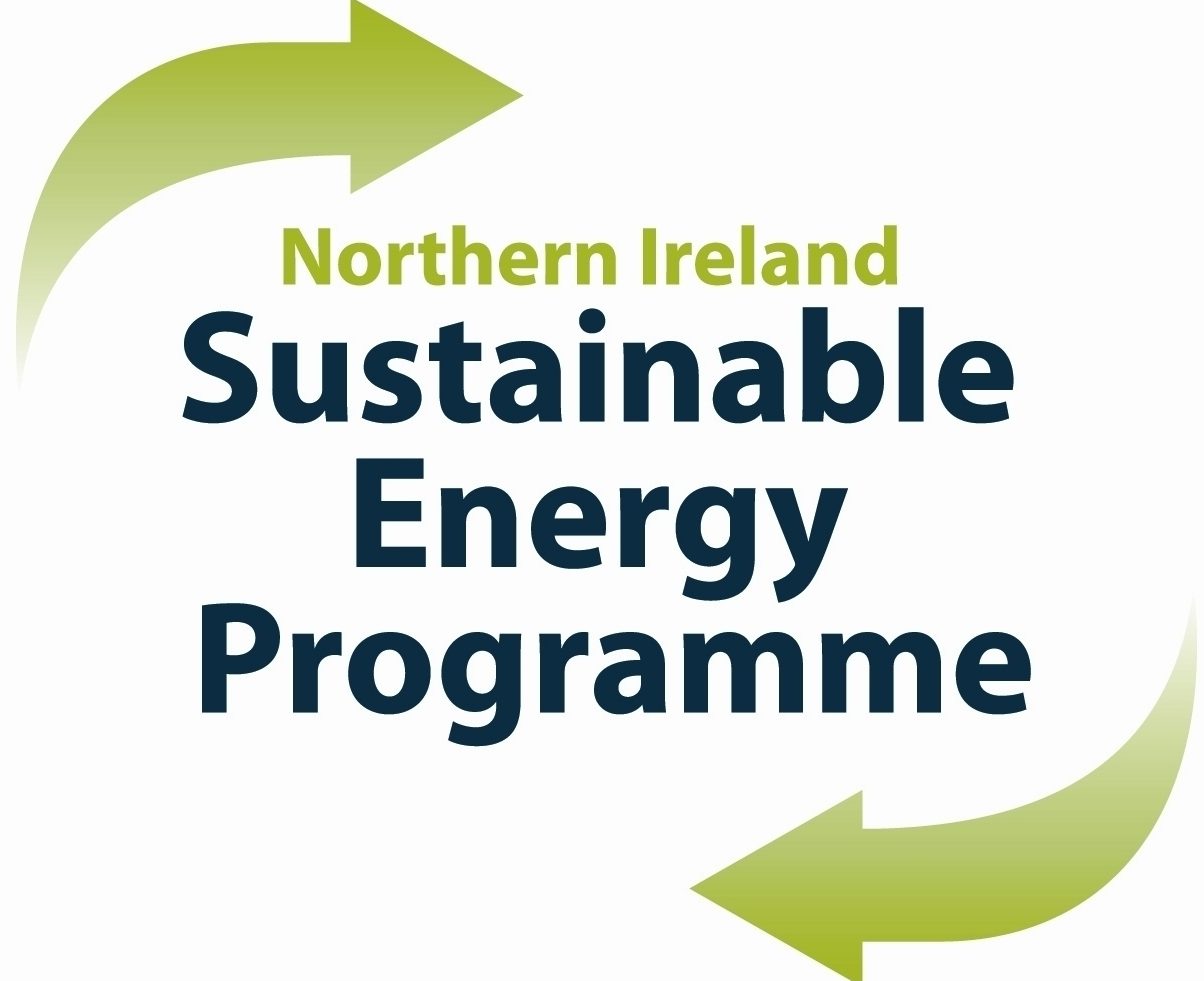 NISEP schemes for 2023-2024
NISEP schemes for 2023-2024 have been approved and are now live.
How to apply for a scheme:
Download the list of schemes.
Identify the scheme you would like to apply for and check you are eligible to receive the funding.
Contact the scheme manager via the telephone number or email address listed.
Each scheme provider has different solutions they provide under the scheme, so check which elements are best suited to your needs.
Refresh NI
After speaking to Phoenix Energy yesterday morning, they mentioned Refresh NI was their NISEP contractor carrying out the scheme. Refresh NI are able to manage your enquiry from start to finish and I completed my own application with them in just a few minutes. They'll ask a few questions and give you the information needed to confirm the correct application for you. Once they go through the data entry, you'll get a survey scheduled before the work is completed. It takes about a month for the survey to be scheduled and as the funding is first come, first served, it is advisable to get booked in quickly.
Priority households
Generally speaking, the priority households can get fully funded heating and insulation measures:
Fully Funded natural gas central heating system if on the gas network or oil central heating system where gas is not available*
Fully Funded Cavity Wall Insulation and/or Loft Insulation
Fully Funded LED light bulbs; remote smart heating controls; water widget; reflective radiator panels; hot water tank jacket
Non-Priority households
Insulation measures:
Grant of 1/3 towards the cost of Cavity Wall Insulation and/or Loft Insulation (up to £500 maximum grant available per insulation measure)
Fully Funded LED light bulbs; water widget
Criteria for priority household
Must be a homeowner or private tenant.
Income criteria:
Single-person household with income / pension less than £35,000 gross OR
Couple / Single parent family with an income / pension of less than £40,000 gross
---
Let me know over on Instagram any tips I've missed or any actions you take to prepare your home for winter. I'm sure there are a few I can add.