The Next sale is one of the most popular in the UK. Actual bargains to be had, with up to 50% off many items, right across the store. When I was a bit younger I used the Next sale and others like it to stock up on clothes for the year ahead. Smart casual work trousers – check. Decent shirts, also check. Clothes for my daughter…. You guessed it, check!
Many customers queue through the night to ensure they get the very best deals and discounts on clothing, shoes and accessories. I know this because I was once one of these people. Getting a great deal on your clothing in a Boxing Day or January Sale is a great way to reduce your costs. If your budget for clothing and ensure you don't go into debt, then savvy shoppers save hundreds at the Next sale.
Below I'll help you ensure you bag a bargain.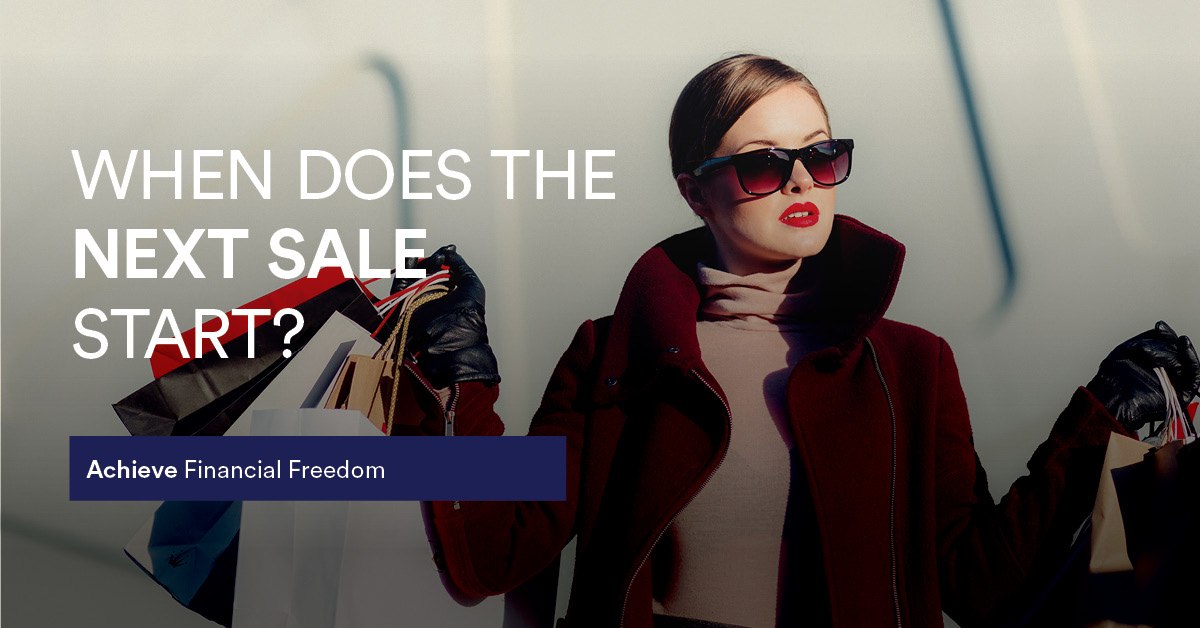 When are the Next sales?
Historically, the Next sale happens 4 times a year. There are always clearance or sale items in-store, however the company concentrates its marketing efforts on 4 big promotional events.
Spring Sale
Summer Sale
Autumn Sale
Boxing Day Sale
When is the next Next Sale?
26th December 2022 – The Next sale starts at 6am in stores across the UK on Boxing Day morning.
Does the Next sale start earlier online?
Over the past number of years, the Next sales have started a little bit earlier online. This year is no exception and the Next sale will start online on 24th December, Christmas eve. Unfortunately, this will be too late for Christmas presents, but it does allow you to browse the sale and its discounts without braving a 5am Boxing day start.
What's included in the Next Sale?
For the most part clothing, shoes and accessories right across ladies, men's and children's wear will be included in the Next sale. Many of these sale items will have up to 50% off their normal retail price.
Want to save lots of money?
We scour the web for the best money-saving tips and news about deals for our readers. To find out about these amazing offers first, sign up for our newsletter below. 
What's not included in the Next sale?
There are some items that are not included in the sale, as stated by NEXT. These items include:
Next Art2Order
Bathrooms
Cards
Domestic Appliances
Flooring
Flowers & Plants
Garden Plants
Gift Experiences
Gift List
House Signs
Kitchens
Made2Measure
Photos,
Wall Stickers
Wine
Hammonds
What is a Next sale VIP slot and how to get one
Next offer priority access to their online sale, known as the VIP sale. It is a benefit primarily for NextPay customers who will automatically be given access. To be selected for the VIP sale, you need to be a NextPay member and opted in to receive marketing emails. You will receive your Early Access invite by the 21st December 2022.
Alternatively, you can add your email address or mobile number to the next marketing activities and opt-in for offers and promotions. While not everyone in this group will get access to the VIP sale, Next does open a number of slots to this audience also.
By getting priority access to the Next online sale, you can skip the queues and ensure you get the best bargains in advance of everyone else.
Next Unlimited
Next recently launched their NextUnlimiited service offering free delivery and returns for a year. The cost of this subscription is £22.50 during the Next Sale and for just over £2 a month, you can order as much as you like, without the worry of delivery or return costs.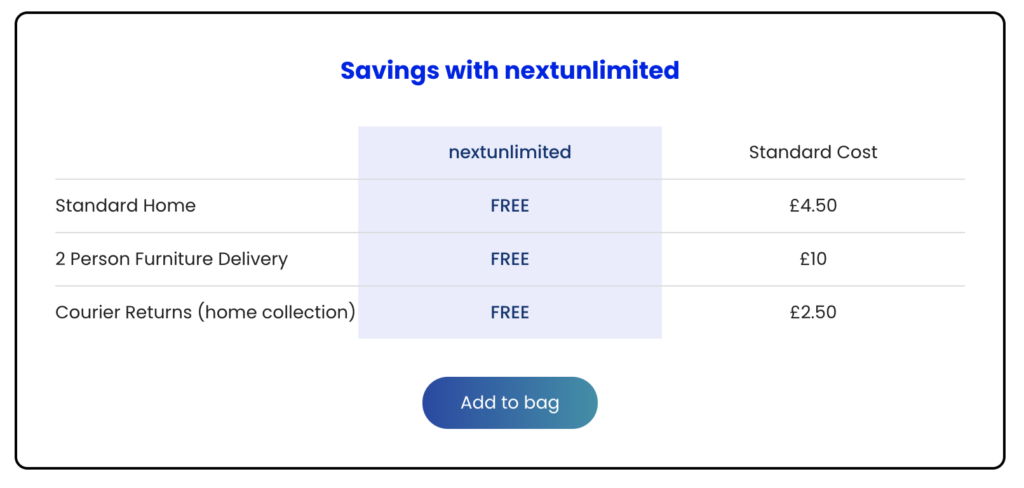 If you regularly order from next or make returns, the Next unlimited subscription makes financial sense after the 5th order.
Next, provide this service at a discount for regular customers to entice them to spend more with their business. If you're working to a budget or saving money in 2023, this may be something to avoid entirely. Otherwise, it does get great reviews as a service.
Return of items bought during the Next sale
You can return items you decide not to keep within 28 days of purchasing. This also applies to online transactions. If using the NextUnlimited subscription, the cost of the online returns is £0. Otherwise, it can cost you £2.50 per return.
The Next sale starts in-store at 6am on 26th December 2022. The Next online sale starts on 24th December 2022.