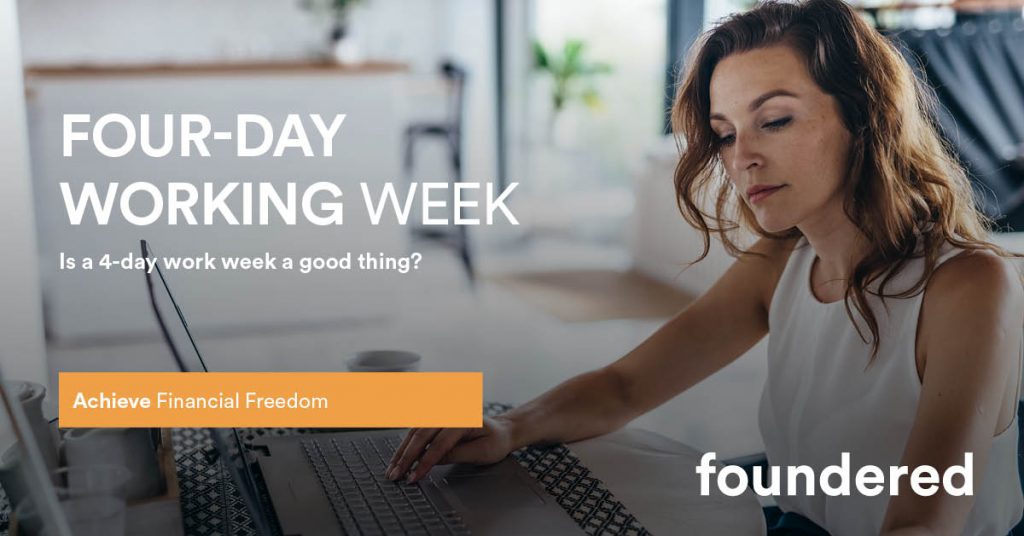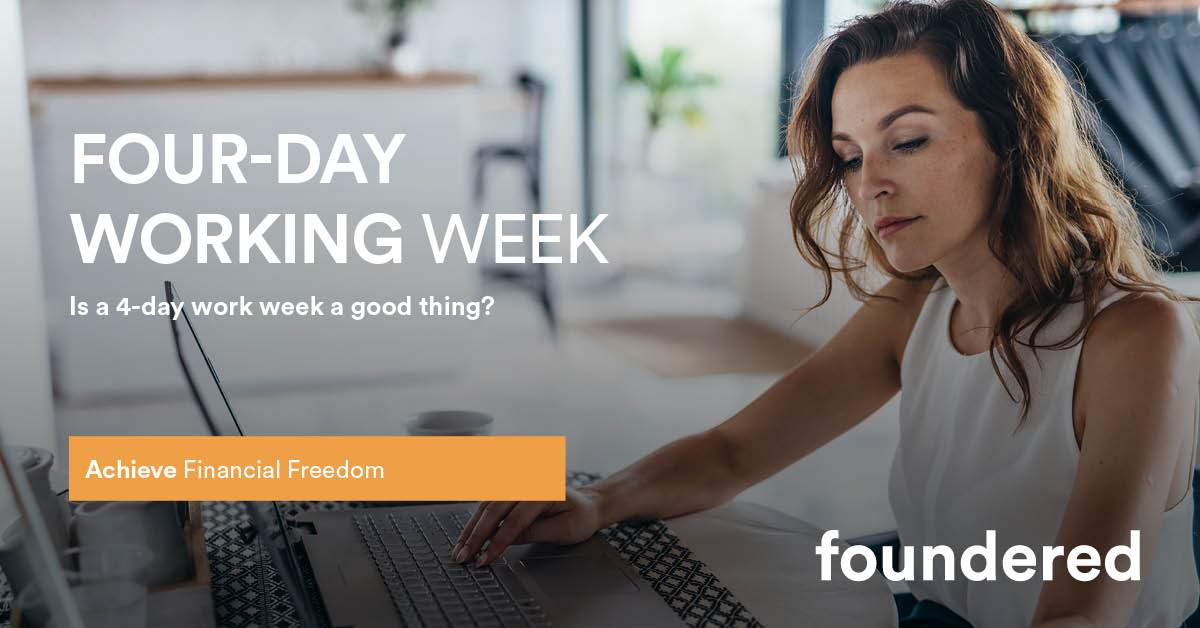 Work is high on the list of those things changed forever by the pandemic. Remote working leapt into the foray and this brought unique challenges for businesses and employees world-wide. Additionally a movement towards shorter working hours has become incredibly vocal in the UK, Ireland and across the world.
Since the pandemic many employees reported a significant focus on rekindling a better work-life balance and I for one am all for it. In part, it sped up my own journey into early-retirement. However the business owner mind in me, will always challenge the ability to meet customer needs in an effective manner.
Times are indeed changing and last week, the UK launched its' biggest trial on a four-day working week (https://www.4dayweek.com/ukpilot). Companies from across all sectors in the UK are joining the pilot programme to introduce a 4 day week for their employees.
This particular trial is particularly poignant to me as at this present time I am in the unusual position of being an employee in the business I was once part-owner. I'm very much an employee, but I straddle the boundaries of running the business as its my own.
As part of my transition out of the business towards my early retirement this year, I am also working a shorter working week. This gives me a unique perspective that I feel I can objectively present my experience from both the business and the employee perspective.
Who decided on the 5 day work week in the first place?
Henry Ford is credited with standardising the five-day workweek without a reduction in pay, in 1926. Prior to this, the working week was 6 days long to include Saturday. This isn't the first time in history that working weeks have been redrawn, but it is the first time in nearly 100 years, that a significant momentum towards change is gathering pace.
About the UK's four-day working week trial
70 UK companies and over 3300 workers will begin working a four-day week with no loss of pay.
Participating organisations are trialling a four-day week with no loss of pay for employees, based on the principle of the 100:80:100™ model – 100% of the pay for 80% of the time, in exchange for a commitment to maintain at least 100% productivity.
The pilot is running for 6 months and is being organised by 4 Day Week Global in partnership with leading think tank Autonomy, the 4 Day Week UK Campaign, and researchers at Cambridge University, Oxford University and Boston College.
Researchers will work with each participating organisation to measure the impact on productivity in the business and the wellbeing of its workers, as well as the impact on the environment and gender equality.
Employment models - Shorter weeks
Within the UK Four-Day Working Week pilot, the programme advocate for the 100-80-100 model – 100% of the pay, 80% of the time, but critically in exchange for 100% of the productivity. From a businesses perspective, this shifts the focus of productivity to the employee in that there is specific expectation for them to complete their full weekly tasks in 80% of the time.
Outside of the pilot shorter working weeks may take varying employment models and we'll explore these below:
4 Day working week - Full Time Hours aka Flexi-time
With this model of employment, the employee has the ability to work longer hours during their four day week, but must maintain the total number of hours works as per their contract. For example they may work 8am – 6pm Monday to Thursday and take a Friday off work.
Shorter working hours aka part-time
Reduced hours and pro-rata remuneration. There would also be an expectation in terms of your role that the reduction in hours does result in a reduction in output and productivity.
Want to achieve financial independence?
You could spend the next 13 years learning about personal finance and putting your knowledge into action. Or you could take my FREE 10 day mini course and weekly emails. I'll show you exactly how to become financially independent. My only question is, whats stopping you?
Benefits of a four-day working week
Measuring results versus hours worked, provides businesses with a new focus on productivity. It shares this focus on productivity with the employee in a collectively agreed and engaged manner. The four-daywork week has been proven to deliver increased productivity in businesses all over the world in a broad range of industries.
With the time to create a better work-life balance, your employees will be able to make positive changes in their own lives. This could be improvements in their own physical or mental health which can reduce levels of sick leave, stress and burnout. Healthier employees = happier employees.
Introducing new policies such as the four-day working week are positive opportunities for your workforce.  Create a more energised, efficient, empowered, and motivated workforce, which is focused on organisational priorities, delivering outputs, and achieving key targets, rather than on the time spent at the office, at the desk or on the clock.
Theres an incredible competitive edge for your business in offering a four-day working week. Use this to your advantage to attract and retain the best candidates.
Business has changed and is innovating at a more rapid pace than ever before in history. Those who are slow to change will be left behind, whereas forward-thinking businesses that stands out from their competition will grow and prosper.
Drawbacks to the four-day working week
We'd love to present a list of only benefits to reduced working hours, but let's face it, this is business. It was never going to be a one sided argument.
Productivity is a management issue
The role of everyone in business regardless of their position is to positively impact the profit of the business. Some roles will be more direct in this and others supporting it.
Assuming that four-day working week will increase productivity poses the question to the effectiveness of management. Why does the business need to change to get expected productivity from their employees?
I feel this one personally in that I now have a smaller window to complete the tasks I need to.  There's a certain expectation that you have been given flexibility and that you need to operate at the highest level, all the time.
If you were stressed in your job before, you'll maintain the stress. It's just hyper-focused into a shorter working week,
When projects rely on other people and they miss their deadlines. Or their timelines don't align with your working week, this can have a knock on effect in managing customer needs and expectations.
Resetting of lower productivity levels
The reduction of hours to a four-day working week assumes that employees are not productive in their full working week days. Will this problem reset itself after the hype around the 4-day working week dies down. Will old ways persist and productivity remain constant, or drop? 
Changing business practices
Changing how business operates is a costly and difficult procedure. Managing new staffing arrangements takes time to implement and may not suit your current business model. Does the cost outweigh the benefit?
Personally I'm in favour of measuring output vs hours worked. As business changes, this is the intelligent way to look at productivity in the workplace. I'm also a fan of a shorter working week, having seen significant positives in my own work-life balance.
There would be challenges to implementing a four-day working week in many industries and within some businesses, it would not be the sensible option. It would not only be an internal challenge, but redefining services for clients where this has changed could present significant difficulties.
What's your view on a four-day working week?