Where I live, we're not blessed with an array of airlines departing for foreign lands. What we do have though, is access to two of the UK's most popular budget airlines, Jet2 and easyJet. Both have their merits and negatives, but generally speaking we have the ability to affordably travel internationally. For a little island in the North Atlantic thats not to be sniffed at.
As a fairly frequent travelling family, one of the questions we've been asking ourselves, is whether or not it makes financial sense to buy into an airlines' membership programme. Unfortunately Jet2 don't offer this service. You pay for any extras at time of the purchase. easyJet do though and as 10 of our 12 upcoming flights are with easyJet, we thought it's now time to deep dive into the easyJet Plus card. Purely for our benefit of course!!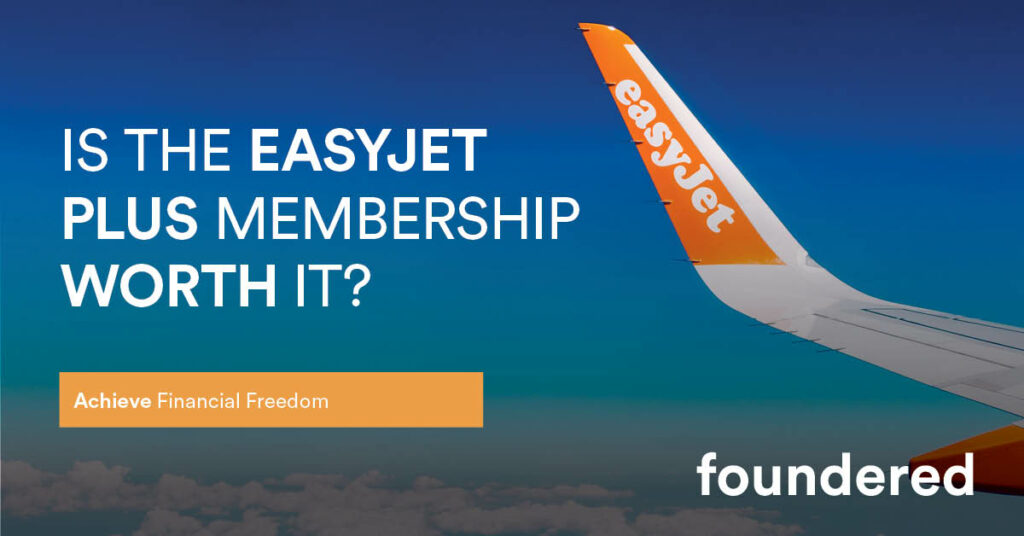 What is the easyJet Plus Card membership?
Carriers like British Airways and Virgin have loyalty programmes whereby you earn points. The more you fly with them and the longer the journeys, the more points you rack up.
You can use these points for upgrades, free flights and even swap them out for hotel stays also. On the other hand, easyJet allows you to buy into their premium membership right away and avail of certain benefits or upgrades.
How much does the easyJet Plus Card cost?
The cost of the easyJet Plus membership is currently £215 for the first card in a household. Additional cards can be purchased for your partner and children at discounted rates.
easyJet Plus Partner Card – £185 each
easyJet Plus Child (2-18) Card – £135 each
easyJet Plus Additional Adult Card (18+) – £215
It's important to notes that the easyJet Plus membership benefits are only attributed to the easyJet Plus member, not the whole group flying together. This means that each person flying required their own membership card. There is also currently not an option for a grouped easyJet Plus family membership.
For our family of 3, the cost of membership to easyJet Plus would £535 per year. Not an insignificant cost and for a lot of people, out of their budget if only travelling once or twice a year. But it does bring some benefits you may be interested in!
Benefits of the easyJet Plus membership
As an easyJet plus member you get a number of benefits. All of these reduce your time in the airport, reduce the cost of your flight or make things a little bit more comfortable on your journey. The easyJet Plus membership benefits include:
Allocated seating included each time you fly. These can cost up to £39.99 per seat per flight.
Dedicated bag drop desks
Fast track security at selected airports – In the U.K., this includes Aberdeen, Belfast, Edinburgh, Inverness, Liverpool, all London Airports, Manchester and Newcastle.
Speedy boarding
Additional larger standard cabin bag
Price promise
Earlier flight change for free
10% off bistro products inflight
If you are to look at the benefits objectively, we can start to get a true understanding of the value we can attribute to each flight. At the time of writing the following benefits equate to the Standard Plus fare that is available when you book at flight.
Allocated seating
Dedicated bag drop
Additional cabin bag
Speedy boarding
The additional cost of the Standard Plus fare per flight is £53.48.
After only 4 flights per year, you break even if you'd normally avail of the above options.
Speedy boarding, upfront seats??? Don't be so bourgeois
If you wouldn't normally take upfront seats and speedy boarding isn't really a focus, I get that. Sometimes the cheapest option to get to your destination is the only factor! And that is absolutely fine.
If you're a frequent flyer when does it make sense to get an easyJet Plus membership? Well, since the start of 2022, 1x large cabin bag (max 56x45x25cm), now costs £24.74 per flight. Yes, easyJet are now charging for a standard size travel bag.
Unless you're a super light traveller, after 9 flights the easyJet Plus membership would cover its cost on a large cabin bag alone. And you still get all the other benefits noted. On a recent overnight trip to London we travelled with only a small cabin bag each. It was fine, but for any longer a trip, we would definitely need a larger cabin bag.
How to maximise your easyJet Plus membership
To maximise your easyJet Plus membership you need to ensure you use it as often as possible. Personally before committing to the membership I would make a list of all the flights I am expecting to make in the next 12-16 months. If you expect to make 5 flights or more with easyJet then it's time to consider the membership.
I have checked the Terms and Conditions also but there is no mention of when the membership is valid. I assume it must be when the flight is booked and not when the flight is taken (not confirmed). If this is the case, then you can book all flights in the current year and possibly flights in your second year after you membership would lapse.
This way you possibly extend your membership benefits for free as flights are usually released 8 months or so in advance. If you time your membership purchase to coincide with the next set of flight announcements, you can extend the length of the benefits even longer.
Check out the schedule release dates – https://www.easyjet.com/en/schedule-release
Want to achieve financial independence?
You could spend the next 13 years learning about personal finance and putting your knowledge into action. Or you could take my FREE 10 day mini course and weekly emails. I'll show you exactly how to become financially independent. My only question is, whats stopping you?
easyJet Plus membership discount
It does seem that there are very few discounts for an easyJet Plus membership. However if you search hard enough you may come across a Mastercard offer for 15% discount off your first year sign up.
How to redeem the discount offer
Go to https://plus.easyjet.com/ and enter code  EJMC001
I have tested this and it does look to be valid at time of writing. I'm not 100% sure if this works with other cards current, but probably not.
Drawbacks to the easyJet Plus membership
There are some drawbacks to the easyJet Plus membership including:
Upfront seats are first come, first served – If you book late, the chances are the upfront seats or those with extra leg room are already booked.
You are bound to easyJet – sometimes flights are cheaper or better timed with another airline. But having an easyJet Plus membership, you do feel obliged to use it. You're sucked in to the easyJet ecosystem and it's never letting you go!
EasyJet Plus virtual card – You get a virtual card free with your easyJet Plus membership, but if you want a physical membership card, this is an additional £10 per card. Personally I use my phones wallet for boarding passes and an array of travel cards, however I know many travellers who still print out their boarding passes.
Is the easyJet Plus card worth it?
For our little family the easyJet Plus membership does make sense financially. We do travel domestically and across Europe a number of times each year, so the cost savings are roughly the same as the cost of the membership.
Other cost saving advice for travelling
Book in advance – We plan our trips well in advance and book our flights for the following year as soon as they are released.
Travel light – We're not quite at the stage of ditching suitcases altogether, but our family of 3 would have previously had 2-3 suitcases and hand luggage. Where possible we're travelling a bit lighter, though some trips just don't go that way.
Bring your own lunch – Watching your macros? Travelling with children? Have specific dietary requirements? Or just want to guarantee there's something substantial for you to eat (outbound Geneva flights I'm looking at you)? There are so many reasons to bring your own food outside of saving money. But that's a benefit too.
Travelling a lot? You might get an invite to the easyJet Flight Club
The first rule of flight club is you don't talk about flight club. Unfortunately/Thankfully I'm not a member and so I can spill the beans.
How do I become an easyJet Flight Club member?
To receive an invite to the easyJet Flight Club, you should have:
Taken 20 easyJet flights in the past 12 months, or
Spent over £1500 across ten easyJet flights in the past 12 months, or
Booked and flown on an average 10 flights or more for 10 years, with at least one flight every year.
The Flight club is a loyalty programme for easyJets most frequent flyers and its benefits are personal to its members and their immediate friends and family. Note the difference in that all those travelling with you are included in the benefits.
What are the easyJet Flight Club benefits?
Fee-free changes – Make unlimited changes to the dates and travel routes of your bookings without paying admin fees. Just pay the difference between the original fare and that of your new flight.
Free name changes – Make up to 5 passenger name changes per year, completely free.
Price Guarantee – If you find an equivalent flight of another airline cheaper within 48 hours of making your booking, easyJet will refund the difference. easyJet will also give you a voucher worth 10% of that difference for your next flight.
easyJet price promise – easyJet promise you'll always get the best fares for your easyJet flights. If, on a rare occasion, you find a flight you have already booked on easyJet.com for less, they will give you a voucher worth the price difference for your next flight.
Preview of schedule seat releases and sales – easyJet think the people who fly with us most often should be the first to know what we're doing and what's coming up, so they give you advanced notification of schedule seat releases and sales to keep you in the know.
What's not included in easyJet Flight Club membership?
Even as a flight club member you may have to consider an easyJet Plus membership. The following are not included in your easyJet Flight Club membership.
Upfront Seats
Additional cabin bag
How much does the easyJet Flight Club cost?
We're unable to confirm if the easyJet Flight Club membership comes at a cost, but we have reached out to the easyJet press office to ask this question and will update the article once we hear from them. From what we've read online from members there doesn't seem to be a cost associated with easyJet Flight Club membership.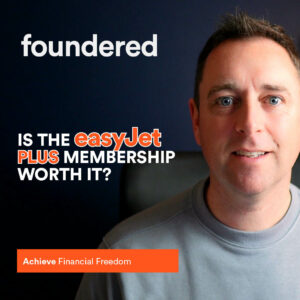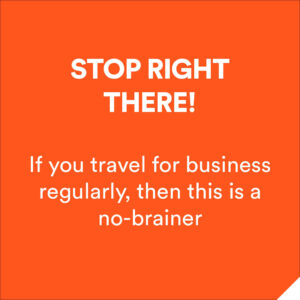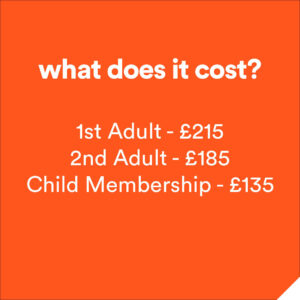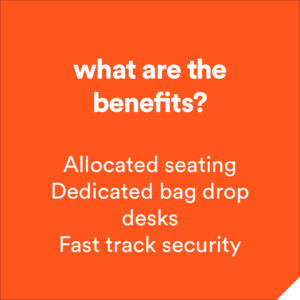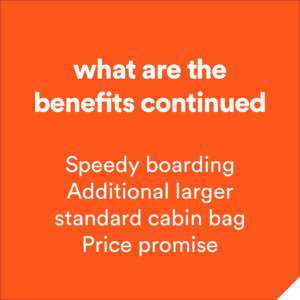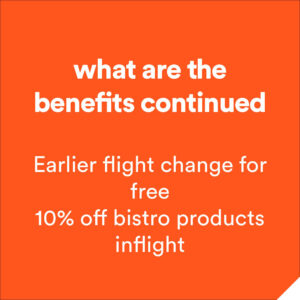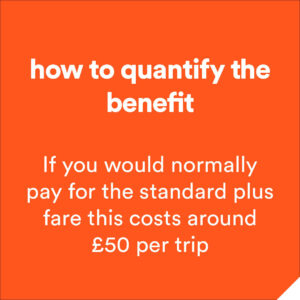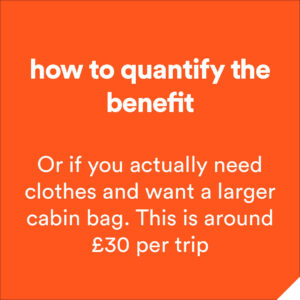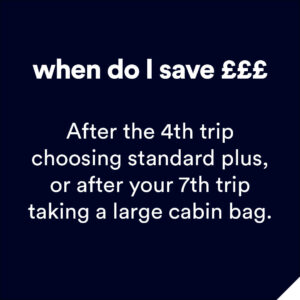 For us, the easyJet Plus membership stacks up as we take multiple trips with easyJet each year. Once we start booking new flights, we will probably get this for the entire family but definitely the adults. We could get it now and add it to our existing flights, but as they are coming up pretty soon, the main benefit of additional leg room in the upfront seats isn't available.
Let us know if you decide to become an easyJet Plus member! Or if you're an existing or past easyJet Flight Club member and can answer any of our questions, please comment below!